SFIU Resource Access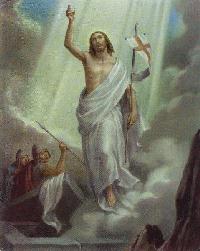 "He is with us!"

Student Resource Access

Exit to Front Door -
Leaving the
Home of Jesus -
Please Come Back.
Courses Information Table
All Courses with Masters and Doctorate levels.

Dear Readers and Students,

Welcommen meine Haus of SFIU -

These research tools are available on the Internet, libraries, and for purchase.

No matter your goal; if you are looking for a course of study or personal enlightenment, this is your dream sheet.

The Searcher Foundation is providing
*Electronic Books for Students and the Public with
*Special Research Collections assignments for Students.
*Internet On-Line Discussion access is now open for those interested in:

1. The Bible Code. For those who wish to open or continue their studies, This discussion group is public access.

2. Our SFIU group for Students, Teachers, Staff and Searchers from the public. I will try to check in with the group at least once per day, duties permitting; in case any one has questions. Else, please email me and/or your Teacher/Counselor for an appointment; that you desire an open forum.

3. The Way Gospel and Research. Our old favorite is available as a private group, or public. I recommend the public arena, for invaluable experience with peoples of all cultures.

Those interested in these exciting new resources should contact me for enrollment. Please specify which you desire. There is no cost to you. I pray this will assist all concerned, for I am told it is a 24 hour - worldwide resource. If you would like other study groups, let me know. We will either find one, or build one ourselves.

Please Use the account jlfabert@email.com; that I might serve you quickly and efficiently. This account allows for more messages in their file que.

The downside is that the contractor uses this resource for advertisements. However, SFIU has been promised a stipend as well, so hopefully everyone will benefit.

Please restrict these to spiritual and study subjects. Those who do else should not be answered. This is with a private contractor. Plans are active for one directly connected to our web site; which should be for our private use, and more open.

You will be sent an E-Mail message with necessary information upon notifying me of your desire to enroll in either of these resources; after I forward your enrollment. As usual, the choice is yours. May God Bless you for your voluntary compliance, and have fun.

In private study, these resources required more than 25 years of devoted effort; and many libraries to compile.

Students, please consider spending a good part of your time on the Internet. To most that is not a chore, it's a joy.

All coursework is now internet based. By enrolling, you may have saved some trees, if that concerns you.

This will be your favorite page.

It is here you will decide your Post-Graduate Degree and future. We pray you will decide on Teaching for your Ministry. You will be teaching and learning from each other, as that is the normal progress through these programs. You will be fully competent as a teacher, because the love of and for the craft will be part of who you are. This is a very basic truth you will discover on your own. It will be a big day for you.

Being a teacher cannot be taught, in my opinion. It must be assimilated into the soul. You will know very soon whether this is something you love to do. The light will dawn on your understanding of who you are. We will polish the edges, through interaction and experience. Each day will be a practice for who you are.

Research, written dissertations and round table type chat discussions will be the primary modus operendi. Everyone has a chance to participate, without interruption. Proceed at your own pace. You have to be self-starting, because you will have no supervision. Our Ministry is to support you.

Those who find they do not enjoy teaching should consider becoming Researchers and/or Administrators. For those who so decide, you may consider studying with me in these areas. I have been teaching that side for a long time as a consultant. The calling is as valuable as teaching. Both are needed here, and elsewhere. Some, like myself; will enjoy both. We will form additional coursework, as the need is known.

I am actively looking for someone to assume some of the admin and research load. As we grow, these callings will become essential. You should love using the Internet and computers. Hello and welcome, fellow nerds! Welcome, Larry!

We are happy you have found this pioneering effort; that of home study with Teachers, Counselors and the Director available to you on E-Mail; for guidance. We are here for you. Spiritual principles are our reason for being. You are the future. God will Bless you. Peace and Good Will to you; from Jesus the Christ.

jlfabert@email.com
Rev. James L. Fabert, DD
Founder

SFIU Book Store and Searcher Publishing. Look at what you started! You have blessed us beyond measure. Now, this is our primary source of funding. May God continue blessings to you.

Masters & Doctorate Thesis
Special Research Collections
For Graduate Thesis.


Thought for the Day
Jesus': "PEACE, BE STILL">"
is One with "..AND IT WAS GOOD.." from God.

Jesus [Jeshua] used it to calm the "waters" of his Disciples; and perform other "Miracles" without number. It is an Affirmation, the most powerful form of prayer: an acknowledgement of Truth.

This is a profound secret; for only by "going into the stillness" of deep meditation, with all the love we may muster - shall direct communication be accomplished with Father - God, The Mother - Holy Spirit, and The Son - Christ.

With so many brothers and sisters unhappy today, we at The Searcher Foundation have prepared and dispensed necessary "tools" which have helped others arrive "at the peace which surpasses understanding".

These "tools" are here.
Use them as you will, with this One.
Only your love will make them yours.

The Christ commends you to
"LOVE ONE ANOTHER AS I HAVE LOVED YOU."

It is the key which unlocks your heart
to understanding, acceptance, love
and living in endless joy.

Your Brother in Christ-

jlfabert@email.com


Rev. James L. Fabert, DD
Founder


This document was created using


Web Site -
http://www.infoflex.com.au/flexed.htm
FlexED 16, Infoflex, Inc., Australia


Have you ever considered owning your own business?
Click here to for a unique business plan.