---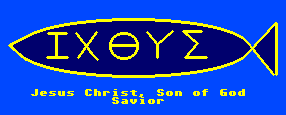 CHAPTER 160 *
Jesus and the twelve eat the passover alone in Nicodemus' house. Jesus washes the disciples' feet. Judas leaves the table and goes forth to betray[?*] the Lord. Jesus teaches the eleven. He institutes the Lord's supper.
---
ON Thursday morning Jesus called to him the twelve disciples, and he said to them, This is God's remembrance day, and we will eat the paschal supper all alone.
2 And then he said to Peter, James and John, Go now into Jerusalem and there prepare the pasch.
3 And the disciples said, Where would you have us go to find the place where we may have the feast prepared?
4 And Jesus said, Go by the fountain gate and you will see a man who has a pitcher in his hand. Speak unto him and say: This is the first day of unleavened bread;
5 The Lord would have you set apart your banquet hall where he may eat his last passover with the twelve,
6 Fear not to speak; the man whom you will see is Nicodemus, ruler of the Jews, and yet a man of God.
7 And the disciples went and found the man as Jesus said, and Nicodemus hastened to his home; the banquet hall, an upper room, was set apart, the supper was prepared.
8 Now, in the afternoon the Lord and his disciples went up to Jerusalem and found the feast in readiness.
9 And when the hour had come to eat the feast, the twelve began to strive among themselves, each anxious to secure the honoured seats.
10 And Jesus said, My friends, would you contend for self just as the shadows of this night of gloom comes on?
11 There is no honoured seat at heaven's feast except for him who humbly takes the lowest seat.
12 And then the Lord arose and took a basin full of water and a towel, and bowing down, he washed the feet of all the twelve and dried them with the towel.
13 He breathed upon them and he said, And may these feet walk in the ways of righteousness for evermore.
14 He came to Peter and was about to wash his feet, and Peter said, would you wash my feet?
15 And Jesus said, You do not comprehend the meaning of the thing I do, but you will comprehend.
16 And Peter said, My master, no, you shall not stoop to wash my feet.
17 And Jesus said, My friend, if I wash not your feet you have no part with me.
18 And Peter said, Then, O my Lord, wash both my feet, my hands, my head.
19 And Jesus said to him, He who has taken first his bath is clean, and has no need to wash, except his feet.
20 * The feet are truly symbols of the understanding of the man, and he who would be clean must, in the living stream of life, wash well his understanding* every day.
21 Then Jesus sat with his disciples at the table of the feast and said, Behold the lesson of the hour:
22 You call me master; such I am. If, then, your Lord and master kneel and wash your feet, should you not wash each other's feet and thus show forth your willingness to serve?
23 You know these things, and if you do them, blessed thrice are you.
24 And then he said, This is an hour when I can truly praise the name of God, for I have greatly wished to eat with you this feast before I pass the veil;
25 For I will eat it not again until anew I eat it with you in the kingdom of our Father- God.
26 And then they sung the Hebrew song of praise that Jews were wont to sing before the feast.
27 And then they ate the pasch and as they ate, the master said, Behold, for one of you will turn away this night and will betray me into wicked hands.
28 And the disciples were amazed at what he said; they looked into each other's face in wonderment; they all exclaimed, Lord, is it I?
29 And Peter said to John, who sat beside the Lord, To whom does he refer?
30 And John put forth his hand and touched the master's hand and said, Which one of us is so depraved as to betray his Lord?
31 And Judas said, Lord, is it I?
32 And Jesus said, He is the one who now has put his hand with mine into the dish. They looked, and Judas' hand was with the hand of Jesus in the dish.
33 * And Jesus said, The Prophets cannot fail; the son of man must be betrayed, but woe to him who shall betray his Lord.
34 And from the table Judas rose at once; his hour had come.
35 * And Jesus said to him, Do quickly what you are to do. And Judas went his way.
36 And when the pasch was done the Lord with the eleven sat a while in silent thought.
37 Then Jesus took a loaf of bread that had been broken not and said, This loaf is symbol of my body, and the bread is symbol of the bread of life;
38 * And as I break this loaf, so shall my flesh be broken as a pattern for the sons of men; for men must freely give their bodies up in willing sacrifice for other men.
39 And as you eat this bread, so shall you eat the bread of life, and never die. And then he gave to each a piece of bread to eat.
40 * And then he took a cup of wine and said, Blood is the life, this is the life-blood of the grape; it is the symbol of the life of him who gives his life for men.
41 * And as you drink this wine, if you shall drink in faith, you drink the life of Christ.
42 * And then he supped and passed the cup, and the disciples supped; and Jesus said, This is the feast of life, the great passover of the son of man, the Supper of the Lord, and you shall often eat the bread and drink the wine.
43 From henceforth shall this bread be called Remembrance bread; this wine shall be Remembrance wine; and when you eat this bread and drink this wine, remember me.
---
*V. 20. Jesus always spoke from the spiritual view. Was he talking about KNOWING here?
*V. 33&35. Jesus states here that He plans this event. (Crucifixtion). The Prophecies (of the Torah) must be met. He tells Judas he will, and Judas does not refuse this request and statement. It would appear Judas accepts the request, not for money; but because he could not say no to Jesus. Remember, Judas thinks he is helping Jesus with the Sanhedrin. If I were Judas, I could easily say that I was making everyone happy in the "deal". This is the real reason behind "judge not."/ for the other person may be having their own reasons and/or motives. All it takes in the "deal" is for one person to lie, and nothing works correctly. Do you see any parallels in our carnal world today?
* Cross - reference this to our ' Resources' and find the answers.
*V. 38. As a pattern, Jesus is what we are to become; our birthright.
*V. 40-42. Jesus is celebrating his own death in the body. It is a celebration. He is returning Home to the Father. Finally, in all His love; he says in effect: "Remember me. I will not forget you." He is celebrating a higher life, not a carnal, physical death. His work is done, for now. In effect, he's calling a break. Discussion? ---jlf.
---
---
This document was created using FlexED