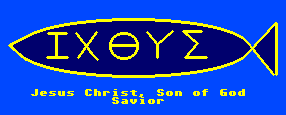 ---
CHAPTER 51
Jesus passes the fourth brotherhood test, and receives the fourth degree, PHILANTHROPHY.
---
WHEN other certain days had passed, the guide led Jesus to the Hall of Mirth, a hall most richly furnished, and replete with everything a carnal heart could wish.

2 The choicest viands and the most delicious wines were on the boards; and maids, in gay attire, served all with grace and cheerfulness.

3 And men and women, richly clad, were there; and they were wild with joy; they sipped from every cup of mirth.

4 And Jesus watched the happy throng in silence for a time, and then a man in garb of sage came up and said, Most happy is the man who, like the bee, can gather sweets from every flower.

5 The wise man is the one who seeks for pleasure, and can find it everywhere.

6 At best man's span of life on earth is short, and then he dies and goes, he knows not where.

7 Then let us eat, and drink, and dance, and sing, and get the joys of life, for death comes on apace.

8 It is but foolishness to spend a life for other men. Behold, all die and lie together in the grave, where none can know and none can show forth gratitude.

9 But Jesus answered not; upon the tinselled guests in all their rounds of mirth he gazed in silent thought.

10 And then among the guests he saw a man whose clothes were coarse; who showed in face and hands the lines of toil and want.

11 The giddy throng found pleasure in abusing him; they jostled him against the wall, and laughed at his discomfiture.

12 And then a poor, frail woman came, who carried in her face and form the marks of sin and shame; and without mercy she was spit upon, and jeered, and driven from the hall.

13 And then a little child, with timid ways and hungry mien, came in and asked for just a morsel of their food.

14 But she was driven out uncared for and unloved; and still the merry dance went on.

15 And when the pleasure seekers urged that Jesus join them in their mirth, he said,

16 How could I seek for pleasure for myself while others are in want? How can you think that while the children cry for bread, while those in haunts of sin call out for sympathy and love that I can fill myself to full with the good things of life?

17* I tell you, nay; we all are kin, each one a part of the great human heart.

18* I cannot see myself apart from that poor man that you so scorned, and crowded to the wall;

19* Nor from the one in female garb who came up from the haunts of vice to ask for sympathy and love, who was by you so ruthlessly pushed back into her den of sin;

20* Nor from that little child that you drove from your midst to suffer in the cold, bleak winds of night.

21* I tell you, men, what you have done to these, my kindred, you have done to me.

22* You have insulted me in your own home; I cannot stay. I will go forth and find that child, that woman and that man, and give them help until my life's blood all has ebbed away.

23* I call it pleasure when I help the helpless, feed the hungry, clothe the naked, heal the sick, and speak good words of cheer to those unloved, discouraged and depressed.

24 And this that you call mirth is but a phantom of the night; but flashes of the fire of passion, painting pictures on the walls of time.

25 And while the Logos spoke the white-robed priest came in and said to him, The council waits for you.

26 Then Jesus stood again before the bar; again no word was said; the hierophant placed in his hands a scroll, on which was writ, PHILANTHROPY.

27 And Jesus was a victor over selfish self.
---
Return to Directory II
---