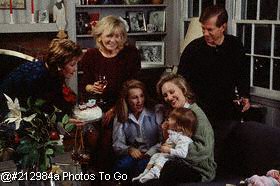 Joining a club or group is a great way to meet new people and get involved in an activity you enjoy. Clubs we may offer include:
1. Tennis. Serve it to the net.
2. Golf. A tee for me.
3. Outdoor sports - Hiking, backpacking and scouts. Gone Fishin'.
4. Knitting classes and companionship.
5. New Mother's Fruit tasting and yogurt bar.
6. The Pain of Being Single - A divorce workshop;
7. Bible study.
8. A Course In Miracles, to hopefully grow closer to Christ.

Contact us for more information and meeting times.